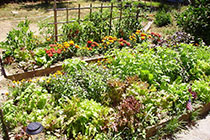 Sustainable Vegetable Garden
During times of greater economic challenges, it makes more sense than ever to grow as much of one's own food as possible, not to mention the satisfaction and comfort of knowing where your food comes from. To encourage this effort Seven Arrows will again be offering a sort of ready-made backyard garden. We will provide a raised bed frame and fill it with organic compost and loam. We also offer for sale a variety of both heirloom and standard vegetables, fruit trees, berries, greens and culinary and/or medicinal herb in the nursery if you choose.
Read more about Custome-made Raised Beds»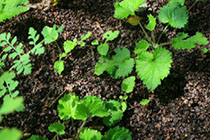 Buckwheat Hull Mulch
As far as we're concerned this is the only Buckwheat Hull mulch for the garden. We originally were attracted to it when we first saw it in use at some of the public gardens and mansions in Newport, Rhode Island over twenty-five years ago. Since that time we have used it in our potting soil mix, to top dress our potted nursery plants and, of course, in the gardens. Buckwheat Hull mulch is recognized as an ideal organic mulch for summer and fall mulching of perennials, vegetables, roses, and for winter bulb and root storage. We have found it to be a great organic soil conditioner as well. Unlike the Canadian, Mid-Western or European mills, Birkett Mills, in the Finger Lake district of New York, double-mills their product, greatly reducing sprouting and blowing possibilities.
Retail customers inquiring about shipping buckwheat to you should be aware that bags weigh about 25 pounds and cost about $25 to ship.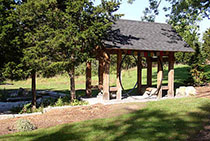 Organic Compost
Healthy soil feeds healthy plants! To that end, adding copious amounts of good compost as a top dress should be an annual or semi-annual activity both to rehabilitate tired soil and keep healthy soil healthy. Commercial non-organic (chemical based) fertilizers interfere with and destroy soil micro-organisms, making the plants dependent on chemical intervention. If you don't have a compost pile start one today! If you can't consider using certified organic compost like the Winterwood Farm compost we bring to Seven Arrows by the trailer load.
We offer premium quality Shellfish (lobster & crab only) compost in bulk, picked up here at the farm or delivered to you. We can also supply you with a compost based Raised Bed Mix. Call for details.
Delivered Compost Price: 2 yard minimum @$55 per yard with a $60 (depending on distance from Seven Arrows) delivery charge.
Useful Math: 1 cubic yard covers 100 square feet at 3" thick.
If you can't consider using certified organic compost like Coast of Maine compost or Seven Arrows own bulk compost, you can also bring your own containers -recycling bins ($16 ea filled), trash cans ($27 each filled), what-have-you to fill and take home with you. (Four normal sized recycling bins covers about 50 square ft.at 3" deep.)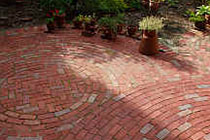 Location Services
Over the years Seven Arrows has been the location for catalog shoots, gift card shoots, and television location shoots. We welcome film, television and still photography crews to our buildings and grounds. Contact Michel for details.